For all content updates and events, see Content Updates.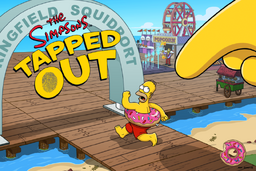 Major Expansions
 contain various permanent features for 
The Simpsons: Tapped Out
. So far, 1 major expansion has added into the game; a second one in development. The most recent major expansion to be installed in the game was the 
Squidport Expansion
. A list of all the major expansions can be found below:
Pages in category "Major Expansions"
Ad blocker interference detected!
Wikia is a free-to-use site that makes money from advertising. We have a modified experience for viewers using ad blockers

Wikia is not accessible if you've made further modifications. Remove the custom ad blocker rule(s) and the page will load as expected.